Introduction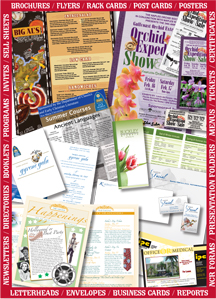 The Print Shop has been fulfilling the printing needs of Collier County and beyond since 1979. Starting with a staff of three and one press, we have grown to a staff of 21, with four presses, twelve digital processors and four locations.
In this section you'll find information regarding our staff, philosophy and in-house equipment of The Print Shop. If you want to know where our four shops are located, our hours of business, or simply what makes us tick, just follow the provided links for more information.
It's extremely important to us that our customers know who we are. Once you take the time to find out what we're all about, we're confident you'll like what you see.