Meet Our Staff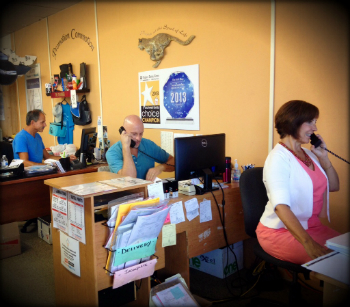 The Print Shop has been fulfilling the printing needs of Collier County and beyond since 1979. Starting with a staff of three and one press, we have grown to a staff of over 20, with two presses, twelve digital processors and four locations.
It's extremely important to us that our customers know who we are. Once you take the time to find out what we're all about, we're confident you'll like what you see.
Although we're proud of our products, services and technology, nothing matches the pride we have in our staff. You see, we learned long ago that we're really in the business of building relationships. For that reason, we put a premium on hiring only the most qualified individuals to serve on our team. Our staff has over 350 years of combined printing experience, an average of about 15 years.
Every person on our staff at The Print Shop is committed to providing excellent customer service and producing high-quality products and services. As you work with us in the future, we're confident that you'll find this to be true.